How to add the JLM Audio LA500 slow attack mod kit to a LA500
LA500 Slow mod kit parts list
1 x Dual 20k reverse log pot with DPDT pull switch
1 x Pot washer
1 x pot nut
1 x 100mm red wire
1 x 100mm black wire
1 x 100uF 35v or higher cap
Standard LA500 ready to mod into a LA500A.
(Your LA500 must already have a pull to link comps function in the threshold pot for this to work like below photo.)
(Only a few early LA500 comps were ever made without pull to link in the threshold )
New makeup pot with pull switch that will replace the original 10k rev log pot
Check pot has correct 10C20K value marked on it
Fold 3 back pot legs forward and down 90degrees and 3 front pot legs back and down 90 degrees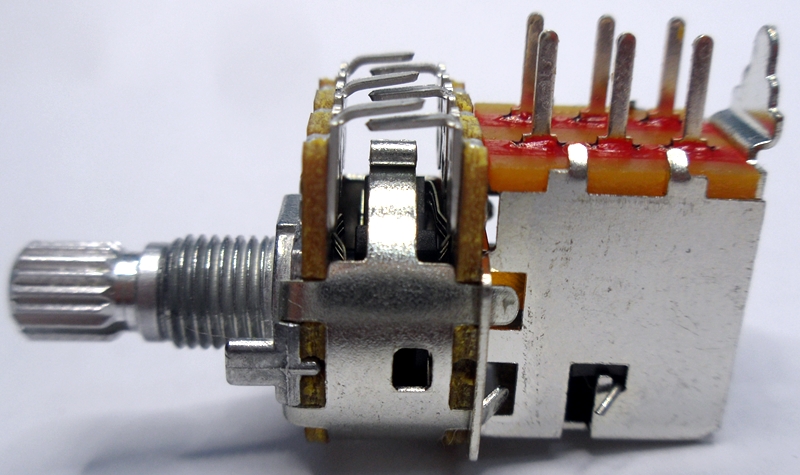 Solder 3 sets of front and back legs together to make a 10k reverse log pot
Remove side locate tab with sidecutters
New makeup pot with pull switch is now ready for installing in LA500
Remove makeup pot knob. A flat metal ruler with paper tape on it between knob and the front panel works well.
Unsolder yellow and black wires form the makeup pot. Remove pot nut and slide pot out.
Mount new makeup pot with pull switch into LA500 and do up pot nut.
Cut blue and white compressor link wires from the threshold pot switch.
Trim blue and white wires to correct length for soldering to new makeup pot switch.
Strip and solder blue and white wires
Solder blue and white wires to makeup pot switch and now pull to link compressor side chain function is on the makeup pot.
Next we will fit the slow attack function to the threshold pot
Fold 100uF cap legs to the right with negetive strip closest to you like below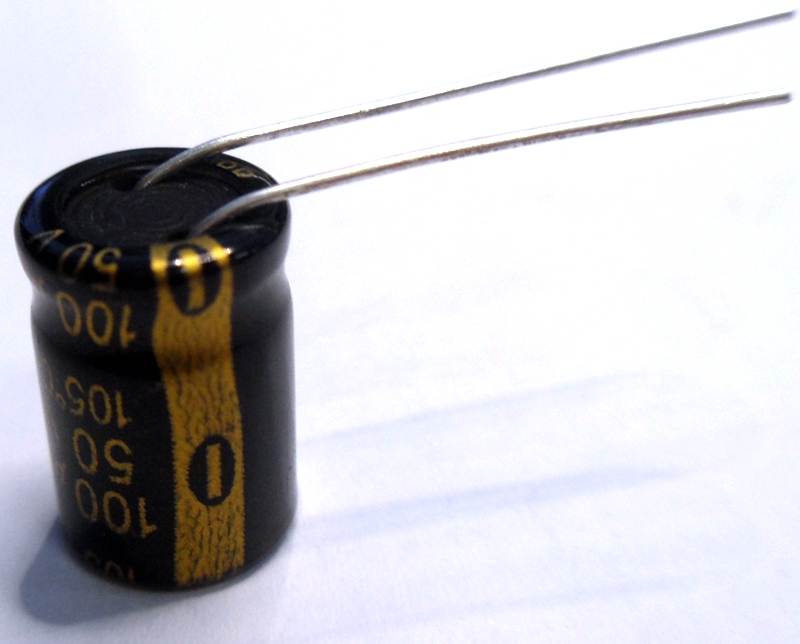 Fit 100uF cap to threshold pot switch as shown below with +cap to middle row and -cap to back row of terminals.
Trim and solder one end of the red and black wires
Red and black wire solders to points on the MAC PCB shown below.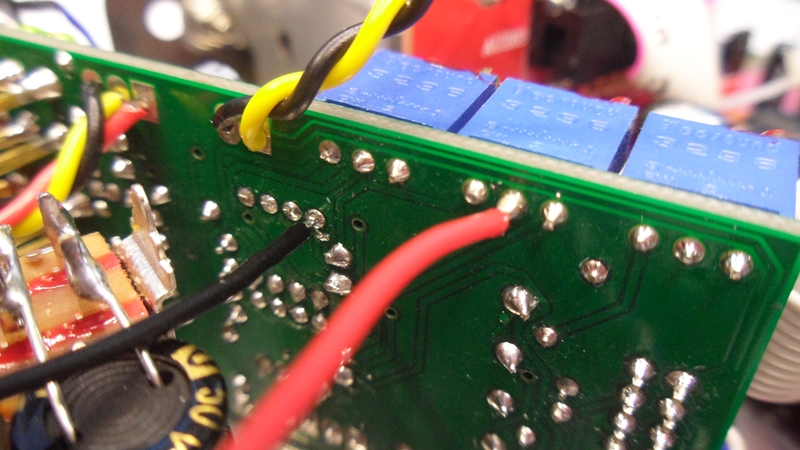 Trim and pre solder wires so black reaches the threshold pot terminals with the -cap lead and red reaches switch terminals closest to the threshold pot as hsown below.
Solder wires to threshold pot switch
Solder makeup pot yellow and black wires back on to new makeup pot. Refit makeup pot knob.
Finished LA500 slow attack mod below. This makes the LA500 into a LA500A.
Pull on threshold will engage the slow attack function.
Pull on makeup with engage the compressor side chain link function.
(We moved the compressor link function down to the makeup pot so when pulling to link the threshold balance between 2 x LA500 was not accidentally bumped out of balance. Also having the slow attack in the threshold makes it easy to quickly listen to slow attack on and off while adjusting the amount of compression)